A Message to Our Customers about COVID-19
Like you, we at Bouncin' Bears are aware of the current situation regarding COVID-19 and the precautions we must all take to keep our community healthy. The well-being of our customers and employees is paramount to us, and we are closely monitoring the situation to ensure their safety. On March 16, all bars and clubs in Harris County were ordered to close until the end of March. We believe that closing our business for the same period of time is also in the public's best interest. Come April, we will reassess the situation and decide how to move forward.
If you booked a party that might be affected, expect to hear from us.
Thank you for your continued support. We are committed to keeping Bouncin' Bears a safe place for kids to play.
(Admission and items can now be pre-purchased in our online store! Including special pricing on gift cards!)
(CLICK HERE TO VISIT OUR ONLINE STORE)

Bouncin' Bears was voted Best Birthday Party Venue in the Spring/Champions area by the readers of Living Magazine!
Inflatable obstacle courses, slides, jumping pillow and more for ages 4 & up.
Toddler bounce houses for ages 3 & under.
Tables and free wifi.
Discount for military, teachers, and law enforcement, or kids wearing Bouncin' Bears clothing ($1 off every day for shirts, and $1 off every Tuesday for socks).
Snacks and drinks available (no outside food or drinks, except for parties).
'No shoes' policy – EVERYONE MUST WEAR SOCKS to keep the carpet clean for the little ones! Bring your own or buy our anti-slip grip socks for $2.77+tax per pair.
Regular disinfecting treatments and antimicrobial coatings applied by DIS.IN.FX.
Special needs children enter for free every third Tuesday of the month after 5pm on Special Needs Family Night.
Parents & guardians are responsible for watching their children at all times.
Open jump times are subject to change when private parties have been scheduled.
(Visit our online store by clicking here if you would like to pre-purchase your Open Jump admission)
Open jump will not be available during the following events:
Book your next party with us and get your own private room!
Bring your own food to make your party perfect. (But no seafood or red beverages, please.)
Plates, napkins, and water bottles will be provided for all children.
You can even book the entire building for the ultimate party, including slumber parties!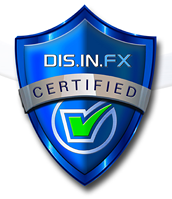 Bouncin' Bears receives regular disinfecting treatments and RAZOR antimicrobial coatings from DIS.IN.FX.